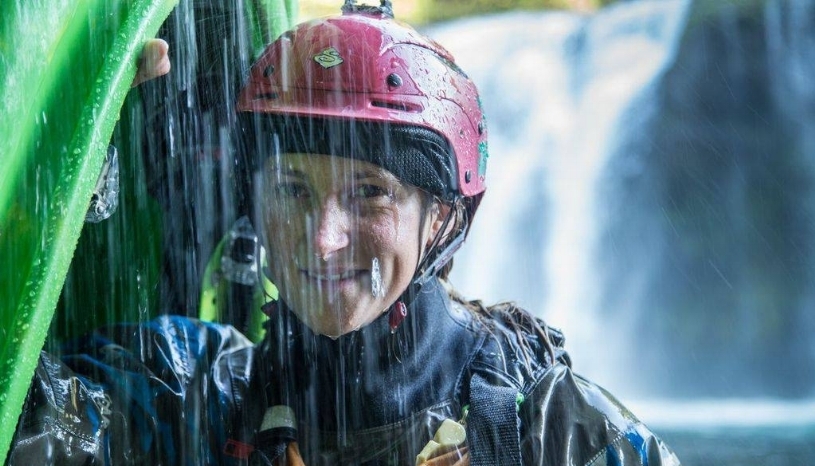 Forlulu Events has been many years in the making. I met Louise "Lulu" Jull while living in beautiful Wanaka, New Zealand when she moved into my house. At first, I was intimidated by my new roommate who was one of world's top whitewater kayakers, but that was quickly dispelled by Lulu's outgoing personality and consummate willingness for adventure.
We kayaked our beloved rivers and spend late nights planning future adventures. In Lulu, I found a kindred spirit, someone who felt the same struggle balancing an adventurous spirit and the responsibilities of "the real world." Lulu lived life more fully than anyone I've ever met, spending years chasing the world's biggest whitewater from Uganda to California to Chile, and I admired her for it.
A few months after I returned home, I received a call that we'd lost Lulu to the river in an accident on her home river. Half a world away, I grieved alone, devastated by the loss of my friend. I couldn't shake the realization that someone who'd bucked life's "should do's" to live a passionate life had been taken so soon. Lulu is rarely far from my thoughts when I think about my approach to life, what I want to contribute to the world, and how I want to live with deep connections to people, the outdoors, and our global humanity.
It was a natural progression to bring together my passions for community, adventure and the outdoors, and my obsessive attention to detail to create an event company inspired by the outdoors and people who continuously boundaries.
For you Lulu, I will adventure, connect, push aside my fears to expand what's possible, and fill life to the brim and inspire others to do the same.
Xx,
Cat
Forlulu | Connect. Inspire. Adventure.